15 iconic Malaysian dishes that are hard to get and where to find them
Most local culinary mainstays such as char kuey teow and nasi lemak can be found anywhere these days, from hawker stalls to proper sit-down restaurants.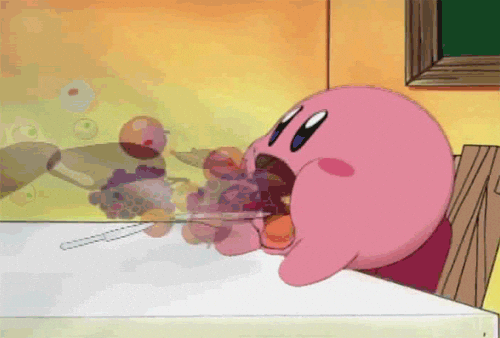 GIVE US ALL THE FOOD.
But there are still many more that are either not easy to get a hold of or it's difficult to find authentic versions of them. When that's the case, it's time to plan a weekend foodie trip! We've got the top dishes you've got to try and where you can get them.
Perak
Bean Sprouts Chicken
This dish is as synonymous with Ipoh as the sleepy town's limestone hills. Thick, crunchy bean sprouts are served alongside tender poached/steamed chicken that's been marinated in soy sauce, shallot oil, sesame oil, chicken oil and garnished with scallions and coriander.
Try it at: Restoran Lou Wong Tauge Ayam Kuetiau, Restaurant Onn Kee, Ipoh ShellABration (Nasi Ayam Tauge stall – this one's halal and cheap, at only RM1.30!).
Mee Udang
Served with a generous portion of fresh prawns on top of yellow noodles drenched in a rich, flavorful gravy, this mouthwatering dish is famously found in and around Kuala Sepetang. It's so good, you won't leave anything behind other than prawn shells and an empty bowl.
Try it at: Restoran Mee Udang Mak Jah, Salleh Stall Mee Udang Port Weld, Mak Teh Mee Banjir Udang.
Ais Kepal
A throwback to Malaysia's nostalgic days of yore, this icy dessert is basically a ball of shaved ice that you can easily fit into the palm of your hand. Typically doused in brightly-hued syrup that comes in all sorts of colors, it's perfect for quenching your thirst on sunny, humid days (which is most days, tbh).
Try it at: Bits & Bobs, Ais Kepal Milo Pekat Meleleh, Ais Kepal Jalan Gula.
Sarawak
Kolo Mee
Mmm, there are few things better than a comforting bowl of springy egg noodles served in a hot soup and topped with minced meat. After Sarawak Laksa, Kolo Mee is one of Sarawak's most well-known culinary exports. However, it's much harder to find a decent one outside of the state. Besides, why would you want to pass up a perfectly reasonable excuse to visit Kuching? Though often served with pork char siew, there are plenty of halal options around.
Try it at: Sepinang Sari Cafe & Restaurant (halal), Kopi O Corner (halal), Pak Amit Cafe (halal).  
Manok Pansoh
You can't visit Sarawak without trying this hearty dish of chicken stewed inside a bamboo stalk. The dish is traditionally served during festive celebrations and it's quite the spectacle to watch the dish being knocked out from the hollow bamboo.  
Try it at: Top Spot Food Court, My Village Barok Bistro, Da-Light Food Court (Patz Dayak Home Cook Special).
Kompia
Originating from China's Fujian Province, this yummy sesame-topped bread has become a signature food in Sibu. Affectionately known as "Foochow bagels", kompia is sold either plain or with fillings such as pork, chicken, tuna or anchovies.
Try it at: Tiong Hua Road Kompia, Song Kheng Hai Ground Food and Recreation Centre (Rihga), Hanna Kuching Bakery (halal).
Melaka
Chicken Rice Balls
A steaming plate of Chicken Rice is already tempting enough – but have you had chicken rice balls before? This dish is curiously only found in Melaka City, and is an interesting take on the popular Malaysian dish. Don't forget to pile on the tangy chili sauce and garlic-ginger paste!
Try it at:  Ee Ji Ban Chicken Rice Ball (halal), Famosa Chicken Rice Ball, Kedai Kopi Chung Wah.
Satay Celup
Yet another twist to a traditional Malaysian dish is satay celup, which involves dipping skewered meat, seafood and vegetables in boiling hot peanut sauce to cook it. (Unfortunately for our Muslim brothers and sisters, there aren't any halal satay celup shops available.)
Try it at: Ban Lee Siang Satay Celup, Restoran Capitol Satay, McQuek's Satay Celup.
Keluak Chicken
This delicious Nyonya dish is hard to find because it's quite time-consuming to make. The keluak "fruit", also known as black nuts, have to be soaked in water for up to three weeks in order to soften them enough to be removed from their shells. It's then made into a thick, spicy gravy that the chicken is stewed in.
Try it at: Kocik Chicken (halal), Nancy's Kitchen, Amy Heritage Nyonya Cuisine (halal).  
Johor
Johor Laksa
We all know Assam Laksa, Sarawak Laksa, and Nyonya Laksa… But have you tried Johor Laksa? Served with spaghetti pasta, its spicy gravy is less like a broth and more like a paste and is made of ground fish paste, herbs, chillies, spices and a mix of fresh vegetables.
Try it at: Selera Johor Plaza Larkin, Natural Herbs Restaurant Danga Bay, Restoran Bumbu Asli.
Mee Bandung
Originating from the historical riverside town of Muar, mee bandung is a tantalizing noodle dish prepared with juicy, plump shrimp, shredded chicken, fishcakes, vegetables, and egg. Just squeeze half a lime over this dish for a tangy kick.
Try it at:  Restoran Mee Bandung Abu Bakar Hanipah, Mee Bandung Udang Galah Muo Ori, Mee Bandung Sentral.
Lontong
Known locally as lodeh, this popular breakfast dish is made of nasi impit (compressed rice cake) cut into bite-sized pieces and served in a bright yellow coconut-based gravy that's loaded with vegetables and topped with tempeh, cubes of tofu and a dollop of sambal.
Try it at: Selasih Restaurant, Warung Saga, Warong Makan Terasa.
Sabah
Hinava
Hinava is a traditional Kadazan Dusun dish that is similar to Peru's ceviche. The dish comprises slices of raw fish marinated with asam kelubi or asam paya (a sour fruit from wild palms) and is mixed with raw onions and chillies, with just a pinch of salt.
Try it at: Biru Biru Cafe, Grace Point Food Court, Mango Garden Cafe.
Pinasakan and Ambuyat
In the same way that satay and peanut sauce go together, pinasakan and ambuyat are usually eaten together. Pinasakan is is a traditional Kadazandusun dish consisting of braised basung fish mixed with takob akob (a tangy wild fruit mainly harvested for its skin). It's usually eaten with ambuyat – a chewy Bruneian dish made from sago starch and similar in texture to tapioca starch.
Try it at: D'Place Kinabalu, Le Meridien Kota Kinabalu.  
Coconut pudding
This refreshing dessert is well-loved among locals. It's made by filling a fresh young coconut with coconut milk pudding. It can get addictive, though, so make sure you have as much of it as you can while still in Sabah!  
Try it at:  Kedai Kopi Hilltop, Puding & Kelapa Bakar @ Jalan Salut.
---
Are you ready to eat your way around Malaysia yet? Be sure to book your flights and/or hotel on Traveloka first! Then all you'll need to bring along is an empty stomach and a healthy appetite.