Live out your wizarding fantasies at this Harry Potter-inspired pop-up in Penang
Fellow Potterheads, put your wands up! A Harry Potter-inspired pop-up cafe has magically Apparated in the streets of George Town, Penang.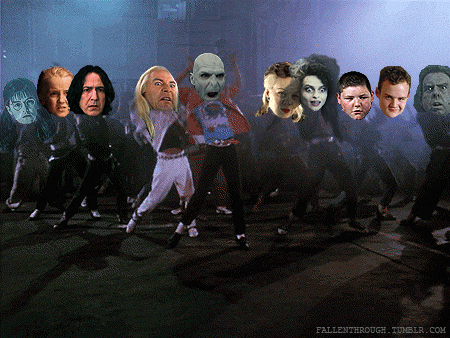 Aptly named Potterhead Malaysia, we know it's not the first of its kind in Malaysia, but personally, it's a bit more accessible – because who doesn't head to Penang every few months for a foodie trip or quick staycation?
Tucked in a heritage building on Lebuh Keng Kwee, its low-key shopfront helps keep the cafe undetectable to Muggles, as the premises actually doubles as the headquarters of the Potterhead Malaysia fan group, where they host events and activities for Penang-based wizards and witches.
A labor of love by two sisters, the cafe is envisioned as a fun space where fans can gather and collectively squee over everything related to Harry Potter.
When you step inside the cafe, you'll be transported into the Wizarding World, as the space is decked out in bits and bobs that you'll recall from the books and movies, from a flurry of Hogwarts letters to the Mirror of Erised. The soundtrack to the movies plays in the background to add to the ambience.
Best of all, you'll get the chance to don Hogwarts robes, ties and scarves in your house of choice! So which one are you: a Gryffindor, Slytherin, Ravenclaw or Hufflepuff? There are also props for all your role-playing needs, such as broomsticks and hats.
After you're all dressed up in your wizarding finery, you can order a mug of cold, creamy (non-alcoholic!) Butterbeer – just what you need to cool down on a hot day. The cafe also serves up freshly-brewed bottles of juicy concoctions named after famous potions like Polyjuice Potion and Felix Felicis.
For something to munch on, you can order a deliciously sweet Whomping Waffle, which comes topped with a scoop of Butterbeer-flavored ice cream and either mixed nuts or popcorn. You can also stuff your face with hot snacks, such as potato wedges, smiley fries, chicken nuggets and fish nuggets, which come with a dip.  
Challenge your friends (or enemies) to a game or two with any of the Harry Potter-themed board games like Scrabble or Clue, or browse through the collection of sparkling jewelry and cool HP swag that would tempt any Niffler.
You'll have so much fun immersing yourself in the world of Harry Potter that the afternoon will pass by quicker than you can say, "I solemnly swear that I am up to no good!"
Since there's currently no Portkey that will transport you straight there, you'll have to 'accio' your mobile phone and book your trip to Penang on Traveloka for a magical adventure at Potterhead Malaysia!
Potterhead Malaysia
11, Lebuh Keng Kwee, 10100 George Town, Pulau Pinang.
Opening Hours: 12.00pm – 7.00pm | Closed on Wednesdays