5 classy high teas in Kuala Lumpur to treat Mom to this Mother's Day
Who doesn't like high teas? You get to dress up, head to a posh hotel and savor delicious snacks and fragrant tea as you share the latest gossip and news. It's one of the best ways to bond with Mom, in my opinion.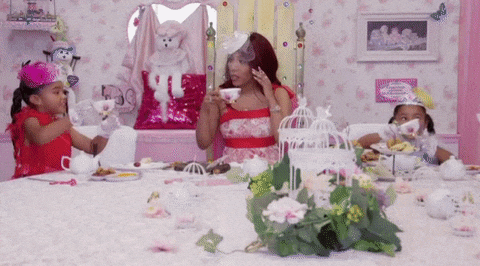 If your mom is also a fan of high teas, then she'll definitely appreciate any of these swanky hotel venues, which serve some of the best teas in town!
1. Lounge on the Park | Mandarin Oriental Kuala Lumpur
Lounge on the Park is perfect for a chic afternoon tea – its contemporary design is complemented by oriental accents, and you can enjoy your tea on the outdoor terrace, which overlooks the lush KLCC Park.
Specializing in afternoon teas, its high tea menu offers 60 premium teas as well as cocktails, juices and coffees. The English Afternoon Tea menu features favorites such as finger sandwiches, scones served with jam, clotted cream and orange marmalade, as well as a platter of miniature cakes, tartlets and macarons.
Served daily from 2.30 – 6pm | RM108 nett per set (for two)
2. The Lobby Lounge | The Ritz-Carlton Kuala Lumpur
The Ritz-Carlton's afternoon tea is one of the most popular, where you can listen to the musical stylings of the quartet as they play soothing melodies in the background that won't overpower your conversation.
Nibble on elegant tiers of fresh scones, petite gourmet sandwiches, quiches, pies and desserts accompanied with a perfectly-steeped pot of tea. Choose from over 40 luxury tea blends from Ronnefeldt or try the hotel's exclusive Kuala Lumpur blend, made from the royal Oolong Tie Guan yin tea.
Served daily from 3 – 6pm | RM80 nett per set (for two)
3. The Drawing Room | The Majestic Hotel Kuala Lumpur
Everyone talks about The Majestic's Orchid Conservatory, which is a lovely setting for tea, but you'll have to book months in advance. So if you haven't thought that far ahead, no worries – the hotel has several other spots for you to enjoy your afternoon tea.
One of our favorites is The Drawing Room – its intricate chandeliers and plush armchairs are a throwback to The Majestic's long history. It's also set in a smaller, more private room compared to The Tea Lounge or the Atrium at Colonial Cafe (just the thing if the tea you're spilling is too hot, if you know what I mean 😉). They offer an English Afternoon Tea with a Malaysian twist, such as deep fried potato cheese balls, beancurd and savory pies.
Served daily from 3 – 6pm | RM60 nett per person (for The Drawing Room, The Tea Lounge and Atrium at Colonial Cafe)
4. Thirty8 | Grand Hyatt Hotel Kuala Lumpur
For a high tea that's truly high, head to Thirty8 at Grand Hyatt, which is located on the 38th floor. Its floor-to-ceiling windows that circle the entire floor offer guests impressive 360-degree views of the city.
The luscious afternoon tea menu consists of a selection of super-sweet macarons, warm scones, buttery cakes and flavorful sandwiches. For your tea, you can choose from English Breakfast, Earl Grey, jasmine, oolong or sencha green tea. Or if you're not one for tea, there's also hot coffee or chocolate.
Served Monday to Friday from 3 – 5pm; Weekends & Public Holidays from 12 – 5pm | RM90 nett per person (Weekdays); RM150 nett per person (Weekends & Public Holidays)
5. Brasserie 25 | Hotel Stripes Kuala Lumpur
Looking for something different from your typical English tea? Head to Brasserie 25, where its French-inspired menu extends to afternoon tea, which is known as "Le Goûter", or tea time.
Rather than being served in tiered sets, you can have your pick of the savory and sweet snacks, which are served on trays. Be sure to try traditional French sweets, like Madeleines, tarts, chocolate meringues and colorful macarons. And best of all, you can have as much as you'd like! (Trust us, they're so good, you'll keep coming back for more.)
Served daily from 3 – 6pm | RM80 nett per set (for two)
---
Better yet, why not make a staycation out of it? Treat your mom to a well-deserved break and book a stay at these hotels on Traveloka!