8 of the top 10 cheapest Michelin meals are right here in Asia
Mention the Michelin Guide and the world's finest dining experiences will often come to mind, from chic, atmospheric restaurants to tantalizing food sensations that are often reserved for the moneyed few.
However, as residents of Southeast Asia can attest, delicious food can easily be enjoyed on the cheap. Recognizing this, the Michelin Guide also awards Michelin stars to humble food stalls serving up authentic dishes that far outshine their surroundings.  
To get a taste of the world's most mouth-watering, Michelin star-worthy dishes that won't burn a hole in your pocket, check out "50 Cheapest Michelin Meals", Traveloka's ultimate list of the 50 cheapest one- and two-star restaurants.
To give you a clearer picture, the world's most expensive restaurant, Sublimotion, which is run by Michelin 2-star Chef Paco Roncero, charges $1,761 (or an eye-watering RM 7,292) for a set menu – two dollars more expensive than if you order all 50 meals!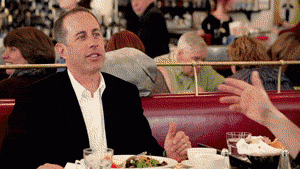 Ranked by the lowest price (in USD) based on the most expensive main course item, the list reveals that Asia truly deserves its reputation as home to the world's tastiest and cheapest food, as eight out of the 10 most affordable Michelin-star restaurants are located in the continent.
In fact, the top spot for cheapest Michelin-starred meal goes to Singapore's celebrated Liao Fan Hong Kong Soya Sauce Chicken Rice & Noodle – its iconic dish of soya sauce chicken rice will set you back a mere $2.20 (RM 9).
The runner-up goes to Hong Kong's Tim Ho Wan – known for its delectable dim sum, the restaurant's cheapest à la carte dish is $3.80 (RM 16). Restaurants in China, Thailand, Japan and South Korea also make an appearance in the top 10.
Europe's most affordable Michelin-approved restaurant is L'Antic Moli, a former flour mill located in El Castell, Spain; its set lunch menu starts from as low as $16.60 (RM 69). The original cultural melting pot, the USA, has the most restaurants on the list, with a total of four. The cheapest among them even made the top 10 – Al's Place in San Francisco, serving up an $18 (RM 75) à la carte meal.
While 49 out of the 50 featured restaurants only have one Michelin Star to their names, Tuju, a two-star restaurant based in Sao Paulo, made the cut at number 14. The Brazilian restaurant serves a seasonal menu of native and specially handpicked products from the region. Their set lunch menu costs $22.40 (RM 93) per head.
Is your tummy ready and rumbling to bite into these Michelin-starred establishments? You can find the full list here!