7 places in Malaysia with names that will tickle your funny bone
Have you ever gone past a road sign, only to pause for a moment and go, "Wait, what did I just see?"
Malaysia's full of places with funny names, so we've compiled a list of our top seven that made us do a double-take.
1. Desa Temu Jodoh
Calling all singles: if you're looking for your forever bae, you might stand a good chance of meeting them in Johor. Translated from Bahasa Malaysia, the village's name means "where you will meet your soulmate".
Located in Segamat district, the village was named as such because in 1972, a group of settlers (most of them unwed) were sent to the area to set up oil palm plantations. However, participants in the program were not allowed to marry in the first five years. Once that period of time was passed, up to 24 couples decided to get married in a single large-scale wedding ceremony.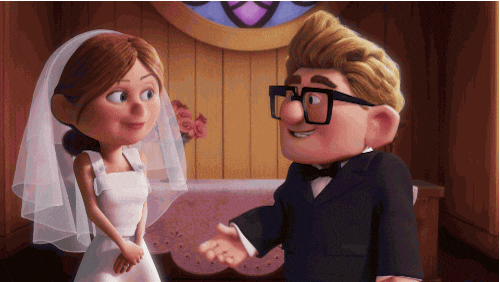 2. Kampung New Zealand
No, you haven't been magically transported to the land of Lord of the Rings, Flight of the Conchords and Taika Waititi. Kampung New Zealand is a FELDA settlement in Pahang's Maran district. It was named after New Zealand because… why not?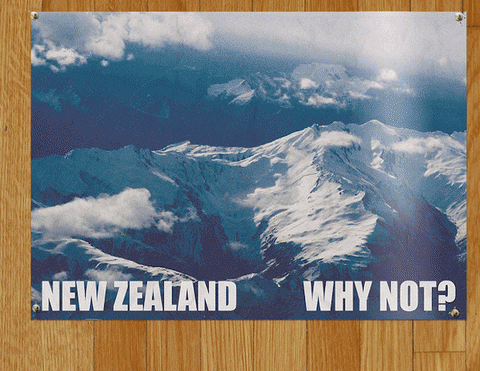 3. Kampung Imam Lapar
This village is located in Terengganu on the East Coast, a region that's home to some of Malaysia's best dishes (Nasi Dagang or Nasi Kerabu, anyone?), which has us asking the question, "Why is the Imam lapar (hungry) when there's so much good food around??"
Actually, according to local lore, two merchants came across a surau in the area and stopped to find some food, as they were really hungry. Inside the surau was an Imam who was so engrossed in reading the Al-Quran that he didn't notice the merchants when they asked him where they could get some food. So they left in a huff. Perhaps the village was supposed to be named Kampung "I Am Lapar" ("I Am Hungry" Village)?
As a country full of people who are constantly, unrelentingly hungry, we get that feel, though. I mean, the hanger pangs are real, okay?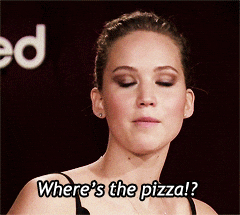 4. Kampung Nasi Dingin
Maybe the hungry merchants would've been better off coming to this kampung instead. Located just nine kilometers from Kampung Imam Lapar is Kampung Nasi Dingin, or "Cold Rice Village". Coincidence? We think not. The merchants were probably so desperate for food that they gobbled up anything that was offered to them, even cold rice.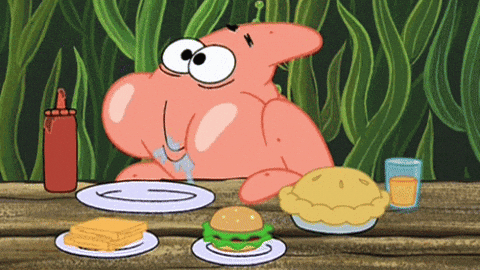 To the north in Kelantan, there's a famous dish known as Nasi Air Dingin, named after the village where it was first created, but we're not sure if there's any connection between the dish and the name of this village.
5. Pulau Kentut Besar/Pulau Kentut Kecil
This one's pretty self-explanatory: these islands' names basically translate to "Big Fart Island" and "Small Fart Island". The islands are situated not far from the southernmost tip of Langkawi and if you're familiar with local lore, they got their names from the legend of the wedding between the daughter of Mat Chinchang and the son of Mat Raya.
During the meal at the reception, the groom apparently let out a fart (or two). As the food had been prepared by the bride's family, they took offence, sparking a fight between the two families that caused chaos across the island.
Noxious clouds of gas aside, the islands are actually well-known among locals for their lovely views, white sandy beaches, and the bluest water around. It's relatively easy to rent a boat that will take you there, and many island-hopping packages will include a trip to these islands – for the lulz, of course.
6. Sungai Bangang
It's more common to hear the word "bangang" being yelled by irate schoolchildren rather than as the name of a river – especially one as picturesque as Sungai Bangang. The river's name directly translates to "Stupid River", but we're guessing that perhaps it was named by those who had to slog through the jungle just to get to the river.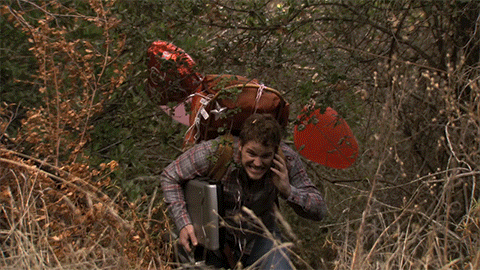 To reach the green and yellow-hued river, you've got to hike the Chemerong, Berembun, and Langsir trail in Terengganu for about two days, taking you through dense forests and steep inclines. But most people will still endure the challenge to be able to swim through the crystal clear waters of the river.
7. Kampung Mangkuk
Okay, now this one is quintessentially Malaysian. While the word "mangkuk" means "bowl" in Bahasa Malaysia, it's also used to call someone an idiot. No one knows for sure how it came about – is it because bowls are empty, so you're effectively empty-headed? – but whatever it is, to be called a "mangkuk" is not a compliment.
Belonging to the lovely, palm tree-lined coast of Terengganu, legend has it that the name of the village was derived from a bowl with mysterious powers that somehow guided a traveler away from dangerous, crocodile-infested waters and later helped them quench their thirst. Nice story, right?
We suppose that's how people who hail from the village will respond to innocent questions of where they're from. But it would still probably be kinda awkward. 
---
Seeing is believing, so if you're curious to check out whether these places truly exist, book your flights and hotel on Traveloka today and see for yourself! And if you have more hilariously-named locations to share, let us know in the comments.